Mankind's savior from IPv4 comes not in the form of Mothra (or Megalon or... well, you know the films), but wrapped in the ethereal glow of IPv6. It's obvious that this is IPv6's world and we're just living in it, but what does that really mean to enterprise IT managers and executives?
Only a despicable person would point out that, even though the last IPv4 address blocks have now been assigned, it's impossible for a company to make a switch to a completely IPv6 address architecture today. That would be mean. It would also be true, so the question becomes how companies should handle the transition between our current, benighted IPv4 world and the bright, shining IPv6 city on a hill that awaits.
To help answer this question, and many others, the next episode of E2 Radio will be all about how you can Get Ready for IPv6. Our guest for the show, which will be live at 2:00 p.m. EST on Thursday, February 10 (tomorrow!), is Tom Daly, President and CTO of Dyn Inc.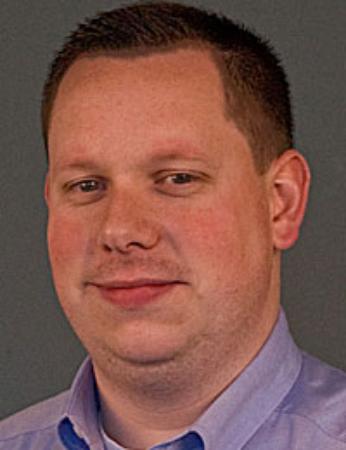 According to his corporate bio, Tom is responsible for the architecture, development, and operations of his company's advanced DNS platforms.
He spends his days studying and analyzing the Internet at large, to understand how to best deploy Dyn's advanced anycast DNS network. He is well versed with the internals of BGP routing, DNS, and BIND, and has a knack for explaining how networking technology works and why you should (or shouldn't) use a particular technology.
Tom's a graduate of Worcester Polytechnic Institute and member of its Electrical and Computer Engineering department advisory board; board chair of the New Hampshire High Technology Council; director of the Speed Venture Summit; and member of the NANOG Program Committee. He was also listed as one of the Forty under 40 prime emerging business professionals in New Hampshire in 2010 and recognized by the US Small Business Administration as the 2008 Young Entrepreneur of the Year for New Hampshire, alongside his business partner, Jeremy Hitchcock.
I've known Tom for several years, and I'm looking forward to the conversation tomorrow. He's seriously smart, and knows an embarassing amount about the Internet's architecture, including everything addressable. Remember that the live chat will be going on during and after the radio show itself, so sign in to chat, listen to the radio show, and let us know what your issues and questions are. This promises to be a memorable episode of E2 Radio.