The Translational Genomics Research Institute is revamping its computing to improve speed, storage, and collaboration – and, most importantly, to save lives.





4/5/2012 |

8 comments



Brien Posey 12/3/2013

6 comments
How should CIOs prioritize their projects? When you are a CIO, almost everybody seems to have a pet project for the IT department. Completing every project is unrealistic. Budget and staff ...
Susan Nunziata 12/2/2013

8 comments
How mobile is your enterprise? Really.
Brian Moore 12/2/2013

17 comments
We all have at least one of these meetings in our career. Some of us, sadly, have a lot more.
Sudha Nagaraj Bharadwaj 11/29/2013

17 comments
CIOs in India and elsewhere are facing a growing challenge from the use of so-called personal cloud services for storing work-related information. But despite the use of "personal," recent ...
Brian Moore 11/28/2013

57 comments
Here at E2, we're thankful for our entire community. Whether you are in a part of the world celebrating today or not, we hope you have a wonderful day. Thanks for being a part of our family.

Latest Archived Broadcast
In this episode, you'll learn how to stretch the limits of your private cloud -- and how to recognize the limits that can't be exceeded.

On-demand Video with Chat
IT has to deploy Server 2012 in a way that fits the architecture of its application delivery system.


Why PowerShell Is Important
Reduce the Windows 8 Footprint for VDI
Rethinking Storage Management


SQL Server : 240 To de mémoire flash pour votre data warehouse
Quand Office vient booster les revenus Cloud et Android de Microsoft
Windows Phone : Nokia veut davantage d'applications (et les utilisateurs aussi)


Cloud Computing: Warum Unternehmen trotz NSA auf die "private" Wolke setzen sollten
Cloud Computing bleibt Wachstumsmarkt – Windows Azure ist Vorreiter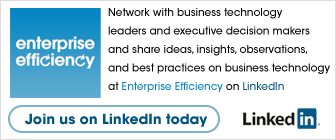 Enterprise Efficiency is looking for engaged readers to moderate the message boards on this site. Engage in high-IQ conversations with IT industry leaders; earn kudos and perks. Interested? E-mail:
moderators@enterpriseefficiency.com

Informed CIO: Dollars & Sense: Virtual Desktop Infrastructure

Cut through the VDI hype and get the full picture -- including ROI and the impact on your Data Center -- to make an informed decision about your virtual desktop infrastructure deployments.
Read the full report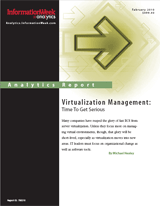 Virtualization Management: Time To Get Serious

Welcome to the backside of the virtualization wave. Discover the state of virtualization management and where analysts are predicting it is heading
Read the full report