At the GigaOM Structure conference, a startup announced a cloud and virtualization storage optimizing approach that shows there's still a lot of thinking to be done on the way storage joins the virtual world.
7/3/2012 |

5 comments



Brian Moore 3/10/2014

0 comments
Coming to a C-suite near you.
Sudha Nagaraj Bharadwaj 3/7/2014

1 comment
Any CIO worth his salt would have contemplated IT infrastructure outsourcing to ensure enterprise efficiency at least once. Blame the rising capital expenditure and shrinking budgets if ...
Michael Hugos 3/5/2014

6 comments
CFOs can appear to be a smug and self-assured bunch, but underneath that smug exterior there lurks much uncertainty and doubt.
Brien Posey 3/4/2014

4 comments
Right now there seems to be a mild sense of anxiety among healthcare providers regarding the impending deadline to make the transition to ICD-10 coding. Not only are there operational ...
Susan Nunziata 3/3/2014

32 comments
How much were you paid when you were an intern? If your college internships were anything like mine, you were paid in experience, not dollars.

Latest Archived Broadcast
In this episode, you'll learn how to stretch the limits of your private cloud -- and how to recognize the limits that can't be exceeded.

On-demand Video with Chat
IT has to deploy Server 2012 in a way that fits the architecture of its application delivery system.


Why PowerShell Is Important
Reduce the Windows 8 Footprint for VDI
Rethinking Storage Management


SQL Server : 240 To de mémoire flash pour votre data warehouse
Quand Office vient booster les revenus Cloud et Android de Microsoft
Windows Phone : Nokia veut davantage d'applications (et les utilisateurs aussi)


Cloud Computing: Warum Unternehmen trotz NSA auf die "private" Wolke setzen sollten
Cloud Computing bleibt Wachstumsmarkt – Windows Azure ist Vorreiter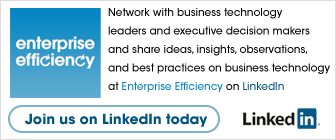 Enterprise Efficiency is looking for engaged readers to moderate the message boards on this site. Engage in high-IQ conversations with IT industry leaders; earn kudos and perks. Interested? E-mail:
moderators@enterpriseefficiency.com

Informed CIO: Dollars & Sense: Virtual Desktop Infrastructure

Cut through the VDI hype and get the full picture -- including ROI and the impact on your Data Center -- to make an informed decision about your virtual desktop infrastructure deployments.
Read the full report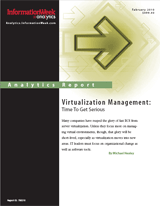 Virtualization Management: Time To Get Serious

Welcome to the backside of the virtualization wave. Discover the state of virtualization management and where analysts are predicting it is heading
Read the full report