Featured Storage Blog Entries






















John Pflueger, Principal Environmental Strategist, Dell

10/15/2012 -
The importance of energy hit home for me when I first watched Turk Pipkin's interview with Richard Smalley in Turk's 2006 film, Nobelity. In this interview, Professor Smalley gave his ...




Latest Archived Broadcast
In this episode, you'll learn how to stretch the limits of your private cloud -- and how to recognize the limits that can't be exceeded.

On-demand Video with Chat
IT has to deploy Server 2012 in a way that fits the architecture of its application delivery system.


Application Audits Simplify Migration
Hardware Refresh Cycles Are Outdated
Office 365 Finds Fans


Windows Blue attendu en juin
Comment profiter d'une nouvelle expérience User Virtualization
S'équiper ou non d'un logiciel anti-virus ?


Leap Motion zeigt Gestensteuerung für Windows 8
Microsofts Surface Pro kommt nach Deutschland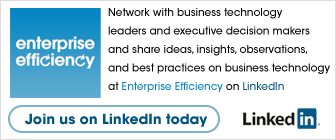 Enterprise Efficiency is looking for engaged readers to moderate the message boards on this site. Engage in high-IQ conversations with IT industry leaders; earn kudos and perks. Interested? E-mail:
moderators@enterpriseefficiency.com

Informed CIO: Dollars & Sense: Virtual Desktop Infrastructure

Cut through the VDI hype and get the full picture -- including ROI and the impact on your Data Center -- to make an informed decision about your virtual desktop infrastructure deployments.
Read the full report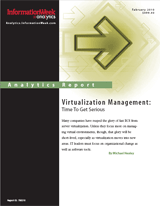 Virtualization Management: Time To Get Serious

Welcome to the backside of the virtualization wave. Discover the state of virtualization management and where analysts are predicting it is heading
Read the full report