David Wagner, Managing Editor | 3/7/2013 |

12 comments
Whether you keep your own in-house storage or choose cloud storage, your needs are going to increase exponentially. And you don't just have to store it all, you need to be able to organize and access the data, keep it secure, and ensure privacy compliance.
How fast are your healthcare data demands increasing? This infographic, courtesy of NetApp, should give you a good idea: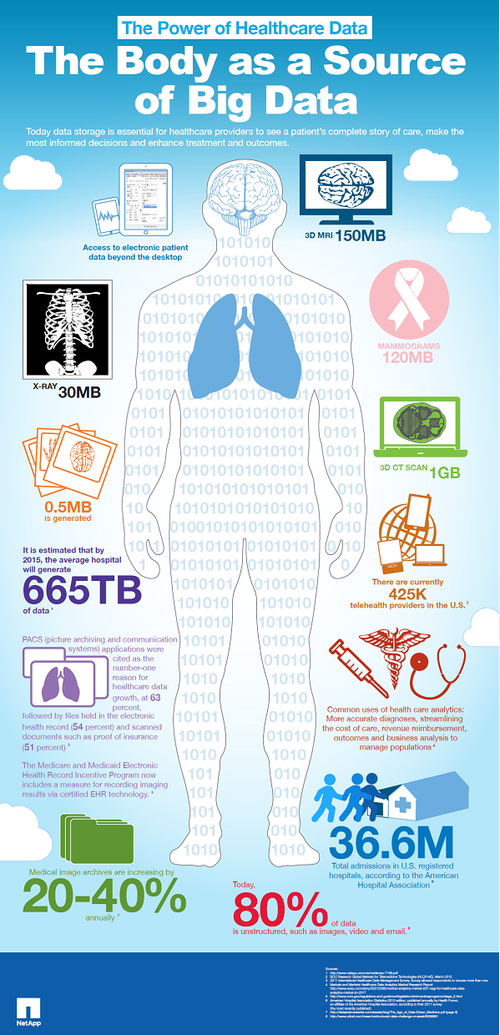 The blogs and comments posted on EnterpriseEfficiency.com do not reflect the views of TechWeb, EnterpriseEfficiency.com, or its sponsors. EnterpriseEfficiency.com, TechWeb, and its sponsors do not assume responsibility for any comments, claims, or opinions made by authors and bloggers. They are no substitute for your own research and should not be relied upon for trading or any other purpose.